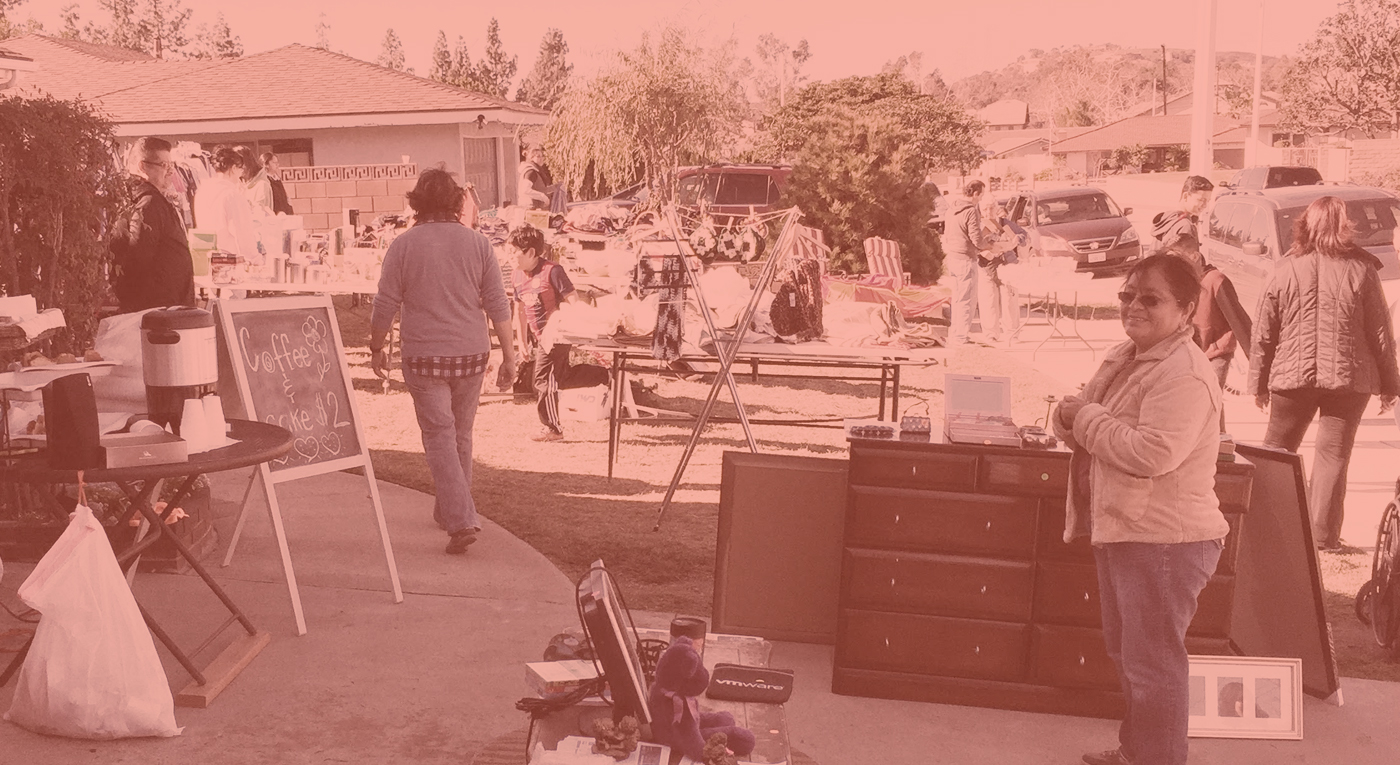 Martin Luther King Jr.'s holiday weekend was highlighted by excitement, hard work and collaboration at the two yard sales that ran Friday through Sunday.
Many friends and family members poured out their hearts in support of Ivonne's transplant fund this past weekend. Some donated items, while some other donated money, even when they could not find any items to purchase. Some donated food and drinks that we were able to sell while some others donated their time and labor to setup, sell and tear down .
The yard sales were a huge success!
The results
These were the results by the numbers:
Glendora: $3,600.00
Fontana:   $1,460.00
For a grand total of $5,060.00. This amount helped the fund to reach over 40% of its goal of $200K. All participants had experience with yard sales in the past, but have never seen results like these. Our success is a testament to the support and care we received from the community, in the midst of so many stories.
The stories
Our neighbors were preparing for their own yard sale. When they saw what was going on next door and learned about Ivonne's Fund, they decided to donate all of their items and join our yard sale.
Certain family who donates a certain amount of money every Christmas did not donate this past year because they did not find a suitable need to meet. When they learned about Ivonne's fight against PKD and the efforts of family and friend to get her a transplant, they decided to donate their money to the fund.
A friend walked away crying and sobbing. When asked if something had happened, she said:
There is so much love here. You can see it!
The love
We have come together in love; love in action beyond just words. The kind of love that many need to experience but very few get to see it in a lifetime. For your love and support, we are very grateful.
By this everyone will know that you are my disciples, if you love one another (John 13:35).
If you would like to share your own story at the weekend yard sales, please use the comment form below. Also, stay tuned for more activities such as these to volunteer and participate. Together, we will make a difference and save a life.