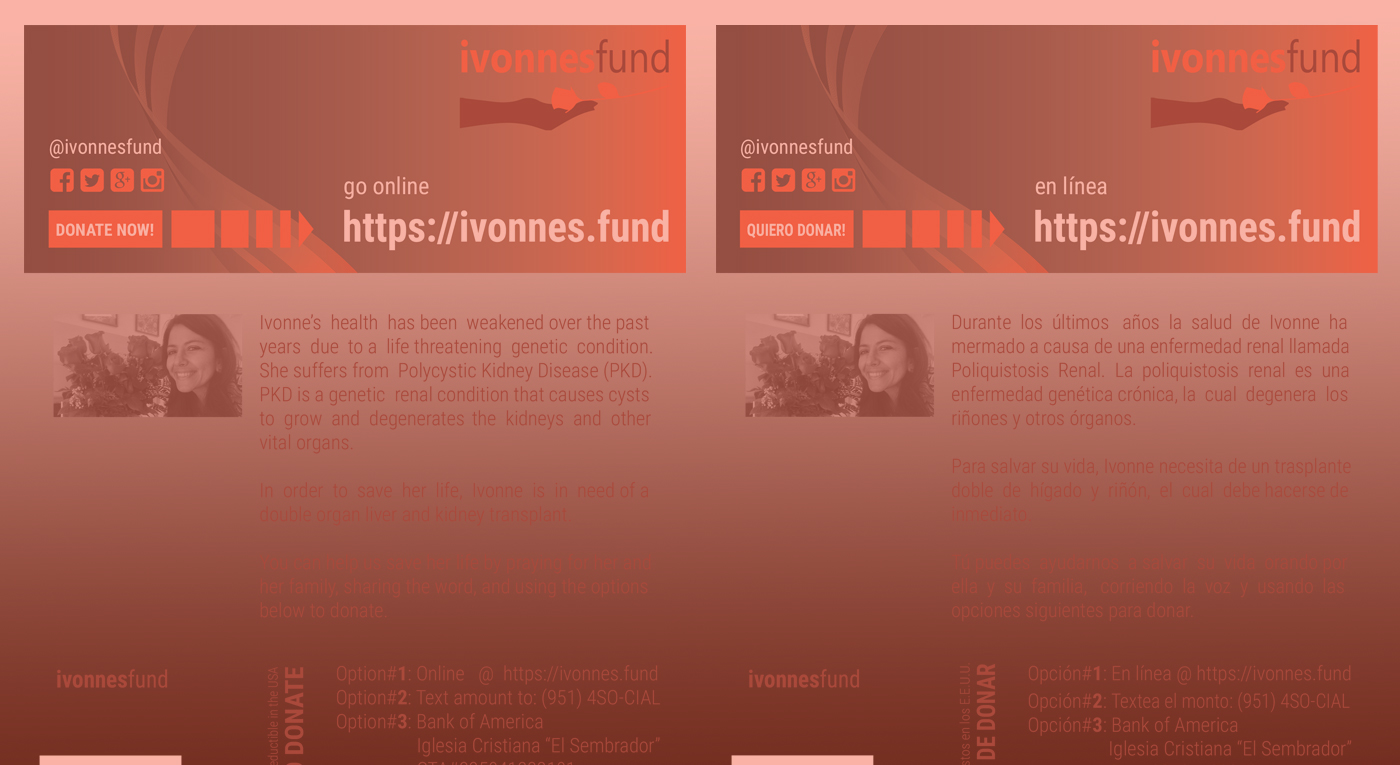 Can you believe it? Almost 300 people have helped us raise the amazing sum of $72,560.00 in just 22 days. That is an average donation of $245 per person. This means that at this pace, we need another 520 donors like yourself to reach our goal. Isn't that amazing! It is completely doable. It is within reach.
How else can you help?
How else can you help? I am glad you asked. Well, here are 6 ways you can help our overall campaign. Choose one or several of the things below to move the needle, both literally and figuratively.
"In each step along my difficult journey, I have found unimaginable blessings, warm and generous people, unconditional friends, prayers that never cease, faith and strength in a God that never fails us, even in the darkest of nights." – Ivonne Lugo
1. Set a personal goal
You can commit to a specific amount you may want to raise among your friends. Perhaps $245 to start with. Set a specific timeframe and don't cease until you complete your goal.
2. Make a list
Approach people and/or corporations on a personal and direct level. You can share Ivonne's story and fundraising website with your co-workers, call a friend or send a text, or ask about possible grants, whichever you feel more comfortable with. Feel free to reuse material published on the website or Facebook page to tell the story to the people in your list.
3. Spread the word
Go to https://facebook.com/ivonnesfund and "LIKE" the page. Share everything we publish. Comment on our posts and like both the posts and comments of others. Ask your followers to also do the same. If you belong to groups, share the information there as well. Don't feel like you are "spamming" the social network. Every message is shortlived and the only way to make it more visible is by doing these things several times a day. You can also share on other social media platforms such as Instagram and Twitter tagging @ivonnesfund.
4. Record a short video
If you personally know Ivonne and would like to go the extra mile, please consider recording a short video (~1 min). Talk about what Ivonne means to you and how people can help. Maybe you would like to share a funny story or a time where she has made an impact on your life. Mention the website https://ivonnes.fund in your video and post it using hashtags: #ivonnesfund #untransplanteparaivonne #todosporivonne, with other general tags to grab attention.
5. Print flyers and share them
If you prefer to use paper, click on this link to download our official flyer (English and Spanish). Print a few copies and challenge yourself to give one to everyone you see for the next hour. Keep a stack on your desk at work, or in your car. You may even consider dropping some off at the next coffee shop or laundromat you visit.
6. Yard Sale
We are holding two yard sales on Friday, January 13 and Saturday, January 14, 2017. If you are interested in donating or purchasing items and are in the area, please feel free to stop by! All of the proceeds will go to Ivonne's Fund lifesaving campaign. The yard sales will be held at the following adresses:
Location #1 (Fri-Sat)
Location #2 (Only Sat)
2208 East Baseline Rd.,
Glendora, CA 91740
14152 Mendocino Ct.,
Fontana, CA 92336
Your generous donations and the time you have taken to help us spread the word are getting Ivonne closer to her new organs. Thank you for all of your efforts, every small act of love counts!
"I am a fighter and have this hope that thanks to all of you I will continue to be alive. I know I will get my double transplant and will encourage others to fight right and live right, every day to its fullness, leaving a legacy for others." – Ivonne Lugo